Blackbutterfly Poetry & Art
~~~~~~~~~~~ WELCOME TO BLACKBUTTERFLY WORDS ~~~~~~~~~~
WORDS ARE FOREVER AS LOVE AND LIFE...LOVE IS ALL THAT LAST FOREVER ~ Blackbutterfly
~ BLACKBUTTERFLY POEMS ~ A Collective of Poetry~ some of which are featured in the book; ~On Splendid Wings_ Love and Free Spirit , Blackbutterfly Poetry & Art, Vol. 1
'Blackbutterfly' ...a poem expressing the beauty of divine love and free spirit ... through the eyes and journey of the butterfly.
Born Again & Free...a poem of Spiritual-Rebirth, and the birth of 'Blackbutterfly Poetry & Art'.. Published in the National Library of Poetry Anthology (1996): 'Fields of Gold'.
'Forever my Love of You' ... a poem of a love that's gone ...and of love that's here, so close...but yet so far away. Yes...terday ...maybe not...tomorrow. "All is fair in Love". Always, forever, for Love.
'Life Is' ...a spiritual philosophy of life ....simply put in a few words, of universal-size perspective.
~ TO BEHOLD ~
To Behold... the ties of devotion, loyalty, servitude, courage, trust and gratitude....endures for the perfection of Time... Grace, Patience, Faith, Joy and Love...endures Forever,
'Seven Days' ... expression of seeing the beauty of each day as it unfolds... from the rising to the setting of the sun....and the serenity of it all.
'Angel'....when you have an 'Angel' in your love-life, romance is so much more...Higher...lifting the heart to that special place where dreams become true, and all you ever wanted to experience with another, is revealed.... "to have and to hold" an Angel... forever.
'Day Is' ... a short and sincere testimony of how one may view life's personal circumstances, in light of a brand new day. Each day's newness gives time...for renewing of our minds, restoring hope, broadening our visions...establishing trust and faith, to express joy and appreciation, of triumph and redemption.
'You and I'...a relationship is what you desire...of what you're hoping for. Sometimes it does not work the way you expect, or intend. However, you may try again...when you're wiser about love...the kind that's worth living with...and living for.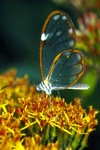 MORE... BLACKBUTTERFLY POETRY
'Forgiving' ...the supreme character of recompense...the gift of the Holy Spirit. Forgiveness is for salvation and for setting free...all that which is held in sorrow, sadness, guilt and regret. Forgiving is the Power of Love.
'GOD IS' ...THE ALPHA & OMEGA...CREATOR, SOVEREIGN, OMNISCIENT AND OMNIPOTENT, EVERLASTING LOVE... THE ALL OF ALL
Autumn Grace.... It is the fall of the year....my favorite season...and I'm in the mood for the essence of Autumn. Come Autumn of the Spirit, and adorn us in God's wondrous colors. Let us find the ripening of His Goodness, Wisdom, Grace, Faithfulness and Inspiration ...for our hearts and minds. May we enjoy a feast with Him...
'Friendship'
...a poem expressing the genuine (unconditional) love of 'being a friend'... the comfort, joy, and harmony of sharing our innermost (being) thoughts and feelings. Friendship is the spirit of 'desiring a relationship' with another...where in that relationship, we may be our 'truest self.' Friends become a reflection of one another, through mutual confidence and likeness (having "like-minds")... respecting, favoring, caring, understanding and appreciating one another's reflection.
Copyright © 2007, 2008, 2009, 2010, 2011, 2012, 2013 Blackbutterfly Poetry & Art