Blackbutterfly Expressions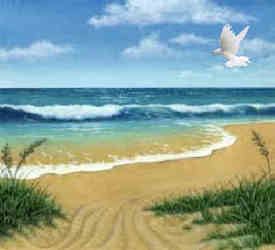 Remembering when...The Beginning
As I take a look in retrospect...of how much time... (thus far) and how much Blackbutterfly Poetry & Art has grown, I am truly humbled and grateful to God.

In 2007, I launched my first website to display my devotion and passion to write, for the Love of God in me, and to express my love for the beauty of living a "Born Again and Free" Life, in Jesus Christ.

I've been writing poems, journals, free-lance articles; song-lyrics and designing brochures, greetings cards etc., since the early 1980s.

Yes, it has been that long!

After moving from Texas to California 10 years ago, I have been faithful in pursuit of my "Calling"....my God-Given talent and purpose...my dreams.

All that I have written, spoken and shared over these past few years and here now; it is only by the Grace and Inspiration of God.

It is not I...but God that enables me.

I cannot do anything...anything... without Him!

So, as He's touched me... I have continued to write the words that God has imparted to my heart and mind.

God says; "You've only just begun...and the Best is yet to come!

So, I am grateful...as I'm still following the on-going Call of God.

I press onward and upward to remain faithful... to always listen for His Voice...so that I may know with His Assurance...and Act according to what I hear from Him.

We all have a purpose...a calling... where God leads.

He's always willing, ready and able...whenever we are.

What Awesome God!!

I am humbly fearful in my *Reverence of His Sovereignty*!

It is ALL to His Glory...that we are to be.

I love the service, He has assigned to me!

Great is His Faithfulness!!

I hope that you will enjoy a look back with me.... at the beginning of what I like to think of....as words of Free-Spirit and God Inspiration...woven into the pages of Blackbutterfly Poetry & Art.

It's All for God...Because He is All. GOD is LOVE...the ALL that Last Forever.

I awake each new day with Praise, to write a Life-Song of Love...for GOD IS LIFE AND LOVE EVERLASTING... IN CHRIST JESUS.

TO GOD BE THE GLORY!! ALWAYS!
GOD Bless you all my friends.

I thank God for each and every one of you.

I pray His Blessings of Faith, Purpose and Prosperity for all of us.

We are His humble and Joyful Servants!

We know that we can do all things through Christ....who strengthens us!

(Philippians 4:13)

MUCH LOVE AND BLESSINGS to you all, my brothers and sisters-in-Christ.
Life and Love in Christ Forever
~ Blackbutterfly Expressions
Vannessa Garrett