ARTifacts of BBPA & Blackbutterfly Expressions
Photomentaries of Blackbutterfly Poetry & Art *Blackbutterfly Expressions
Butterfly & Cross Gold Pendant
Spreading Wings of Love...At The Cross...All the Days of Everlasting Life "Blackbutterfly Expressions"
Thoughts for Sharing...Thoughts for Keeping
Feeling Blessed to share this excerpt with you all...as I was blessed to receive today...On Splendid Wings of Love. God is so Amazing...always sending us just the right touch we need...at just the right-time we need. As LIFE can sometimes be misty-blue...let us all be reminded ...we are never alone. As GOD's LOVE WILL NEVER LEAVE US...NEVER FORSAKE US.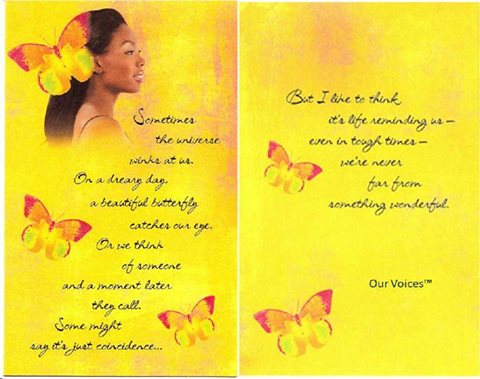 These words are the Blessings of such... ENCOURAGING... COMFORTING (Healing)... INSPIRING... Uplifting with FAITH and LOVE. ~ Whenever you feel out of touch....read these words and take them to heart....for they are straight from the Heart of heart <3 LOVE. --- Words are forever as Love and Life...Love is All...that Last Forever -- Agape Blessings to all.